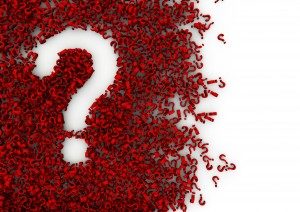 As we head into year end, you need to ask yourself this one question… "what one single thing did I do during 2016 that made the difference between average success and amazing success in my personal and professional life?"  Well, Live2Lead could be your answer!
Live2Lead will give you a lifetime of valuable wisdom and the initiative to become a better leader for the sake of others.
The event features host John C. Maxwell, the world's foremost leadership expert and best-selling author of more than 100 leadership books. Maxwell will identify practical principles from his book "The 15 Invaluable Laws of Growth" which can be applied in developing one's personal growth.
Simon Sinek, author of best-selling "Start With Why" will discuss the importance of understanding how to create an ideal environment in which people can be at their best.  An environment where people trust each other.  The best leaders know how to build those conditions – thus, the inspiration for another book entitled "Leaders Eat Last."
Leadership teacher to executives and emerging leaders around the world, Liz Wiseman will talk about the 5 Key Disciplines that turn smart leaders into genius makers.  These leaders are 'multipliers' and they inspire employees to stretch themselves to deliver results that surpass expectations.
Dan Cathy will share the qualities and attributes of effective leadership from his successful career as the President and CEO of Chick-fil-A, Inc. He will talk about the "secret sauce" behind growing Chick-fil-A from one restaurant in 1946, to a $6 billion enterprise, the largest quick-service chicken restaurant in the United States.
John Maxwell says "There is something in the human spirit that drives us to hope.  To believe more.  To dream more. To become more."  
Live2Lead is a revolutionary event to help you unlock your power to be better.
In our half-day format, you will be challenged, encouraged and inspired as you meet other men and women like you who are learning how to live their lives to lead others.  Live2Lead will equip you to return to your work and your business ready to take action by implementing what you have learned.
Live2Lead Cedar Rapids is sponsored by ActionCOACH Heartland and the Mount Mercy University CRST Graduate Center is our host location.  CLICK HERE for details on the Cedar Rapids event.
Live2Lead is a global event bringing people together from more than 30 countries around the world.  To find the local site in your community CLICK HERE.
My hope is that attending Live2Lead you may find it to be THE one single thing did in 2016 that made the difference between average and amazing.  Attending Live2Lead could be the answer.
###