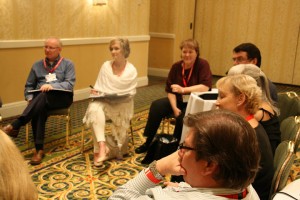 John Maxwell's newest book "Good Leaders Ask Great Questions" was recently released.  I am offering a 5-week mastermind groups in Cedar Rapids starting November 11th.
A mastermind is a "book study on steroids."  And it is even more effective if you are doing your studying with like minded professionals. My experience has been that the attendees like a facilitator to guide both the questions and the conversations. Plus, over a few weeks, the attendees are kept on pace to read, prepare homework and then finish the book.
A mastermind is accelerated group learning.
As I look at John's newest book, he once again has done a masterful job of using some very timely stories to bring home the BIG idea that asking key questions helps you become a more relevant leader. John uses stories to show how great questions have impacted his life, sharing the leadership questions that he has asked himself and others from people in many countries, backgrounds and professions.
For me, masterminds have helped me to jump start my success experiences, especially in the early stages each time I am working on my annual personal growth plan.
Maxwell's newest book is another great example of America's #1 leadership guy at work with a his humor, wit and clear insight into the leadership world.  Jumpstart your success journey today.  Join a mastermind group.  You will enjoy the learning and the experience.
-David