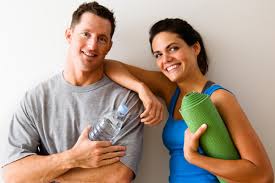 I love summertime!
I am a BIG fan of vacation.  Taking time off.  It is awesome.
Studies show you will be more productive when you take time off on a regular basis.  Some suggest mini-vacations or extended weekends once a quarter.  The more often you can get away from your work, the more often you come back stimulated and ready to conquer the world!  I am striving to do that more.
Here is my big question… what about your time for learning?  Does your learning take time off?  Is your learning on an extended vacation?  Just because it is summer doesn't mean we shouldn't keep striving to learn more, right?
I wholeheartedly agree with business philosopher Jim Rohn when he says "Work harder on yourself than you do your job."
Some people say they are "too busy" or "don't have the time" to invest in themselves.  This is all about growth.  Getting better, both for yourself, your family, your people, your co-workers, your business.  You get better, everything else gets better.  It is proven.
I believe most people see value in investing in themselves.  I have been told by several people that they find great value in our local coffee meetings.
Our coffee sessions are a great way to learn more about leadership through teaching and group discussion. Our next one in Cedar Rapids is this Thursday, July 24th @ 7:30 am. Or join us on August 6th.  They are free, no obligation.  RSVP at
www.clubmindset.info
.
Think about it.  Are YOU working harder on yourself than you do your job?  I'd like to hear what you are doing to work on yourself. Let me know so I can share with others.
I hope you find some great learning opportunities this summer!