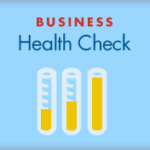 Health care in America continues to be top of mind. We all know the importance of staying in the know regarding the personal impact it can have on our family.
What about a health check-up for your business? Is that topic a priority for you as a business owner? If not, it should be.
As a business coach for 15 years, I have seen how little things can get big results.  Just this week a client shared her proud achievement of 70% growth in her business last year. Yes, a very cool 'wow' moment and yet she asked… "How did that happen?"
At ActionCOACH we use these four steps as we work with business owners…
Awareness…  We ask questions so you are better aware of what's up in your business.
Education…  We provide books, videos and training to help you grow and learn.
Implementation…  We help you with a plan of action and a timeline for implementation.
Discipline…  We provide accountability so you learn the discipline required to move smarter and faster.
For my client, she followed these four steps and, as a part of that process, she learned the importance of focusing on the little things.  The result, an amazing 70% growth for her business in 2016 – GREAT job Amy!
Do you know the little things in your business?
If not, take our online Business Health Check to gain invaluable insight to your business.  You will get a free report. Plus, if you are looking for help with your newfound info, I can point you in the right direction.
Remember, the little things can make a BIG difference!
S. David Drewelow, Head Coach
"Changed thinking equals changed results!"
###