"Work harder on yourself than you do your job."
-Jim Rohn, author & business philosopher
What Are You Looking for Out of Your Life?
As a coach, my approach is to help people see things from a different perspective with a goal to help them see different outcomes.
My purpose in life is to help people change their thinking.  Why? Because when you change your thinking quite often you can change your results.  It is a simple concept, but not always an easy thing to do.
My primary business is in franchise recruiting.  I look for people who are looking for a career change, and in particular, people who may have an interest in a business opportunity. I can offer franchise opportunities from ActionCOACH for our Heartland territory, which includes Iowa and Nebraska.  Ideally, I look for high achievers with a growth mindset who have a desire to own a successful Business Coaching Firm.
My story… In 2002 our business ownership journey began when my wife, Lonna, and I co-founded ActionCOACH Heartland. Today our 12 franchise partners and business coaches work with hundreds of business owners to help them build commercial, profitable enterprises, using globally proven methodologies.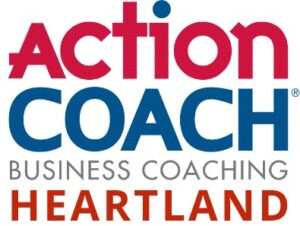 In 2008… I partnered with Sunbelt Business Brokers to help future business owners find other businesses and franchises to invest in. That work continues today with the Imac Raffles Group connecting people to a business, franchise, and executive opportunities.
In 2011… I became one of the first Iowa Founding Partners with The John Maxwell Team. This certification added training and leadership development resources for our coaches and clients to enhance life-long learning.
My passion… Helping people grow to improve their standing in life.
WHY my own business… My dad was a business owner who would talk with me as a teenager about his challenges; he talked with me because talking with my mom about those things could be difficult. At one point bankruptcy and divorce seemed inevitable, but by the grace of God they made it through.
Ah-ha moment… On September 15, 2001, when talking with my dad about business coaching, he instantly saw the value it would offer business owners. He wished he would have had a coach during his many years in business.
Confirming my WHY… Mark Twain said, "There are two great moments in a person's life, the day you are born and the day you discover why." My why become clear when I realized I could help business owners like my dad.
What is your WHY?
Are you passionate about what you do?
Is it time for a new adventure?
Are you a *Rock Star* looking for a new business opportunity? I invite you to CLICK HERE to look at our firm franchise model.  When you are ready to talk CLICK HERE to set up a time on my calendar.  I look forward to hearing from you!